Learn from the best whenever, wherever
How TrustMe - Ed improves your life as a therapist
Our mission is to make high quality educational content available for every physiotherapist around the world. Very practical and immediately applicable in the clinic. We want to make it easy to stay up to date and improve as a therapist
Start my free trial
Lectures
100+ lectures and courses
2 new lectures every month
High-quality, evidence based lectures made by international experts in our field.
With a focus on musculoskeletal conditions, pain science, communication skills, exercise prescription, therapeutic alliance and more.
All the content is unique and can only be watched on TrustMe - Ed.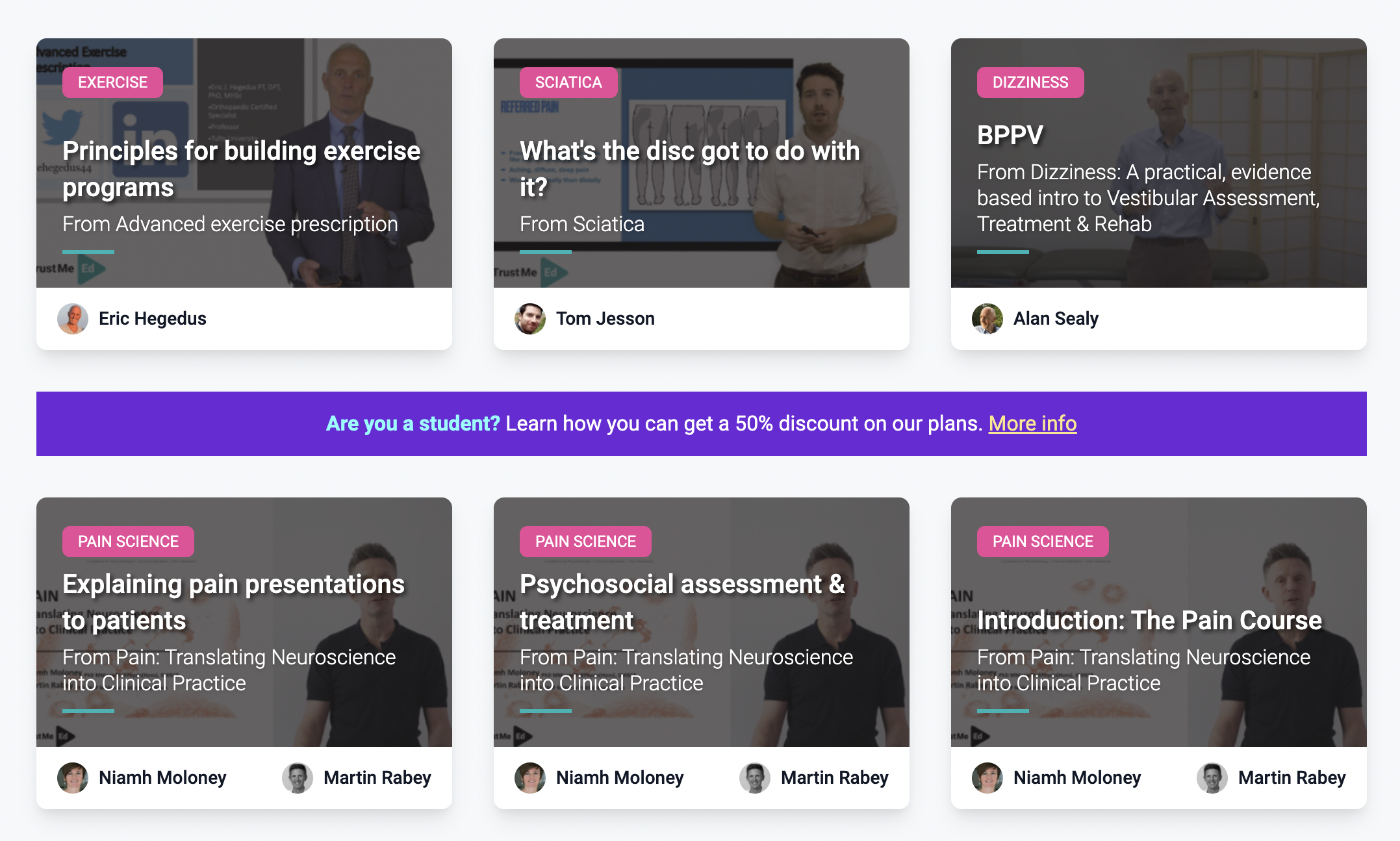 Free episodes
Would you like to get a taste of the high-quality lectures?
Then you can already watch our free episodes here: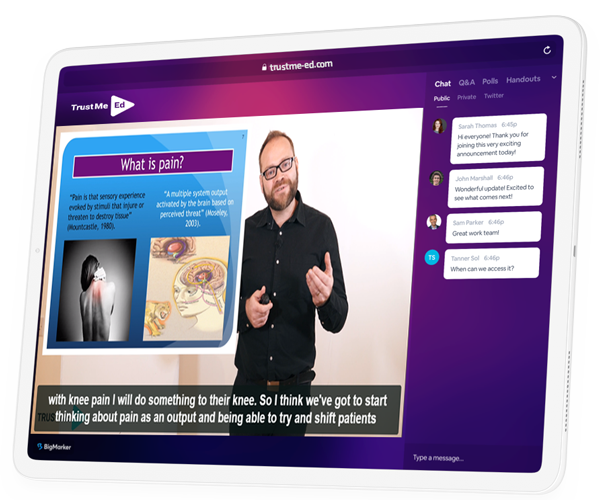 Webinars
We host Q&A live+online webinars with our speakers and you can watch them back.
We also host live+online Cognitive Functional Therapy courses with dr. Kieran O'Sullivan.
If you want to stay updated on upcoming dates, sign up for the newsletter.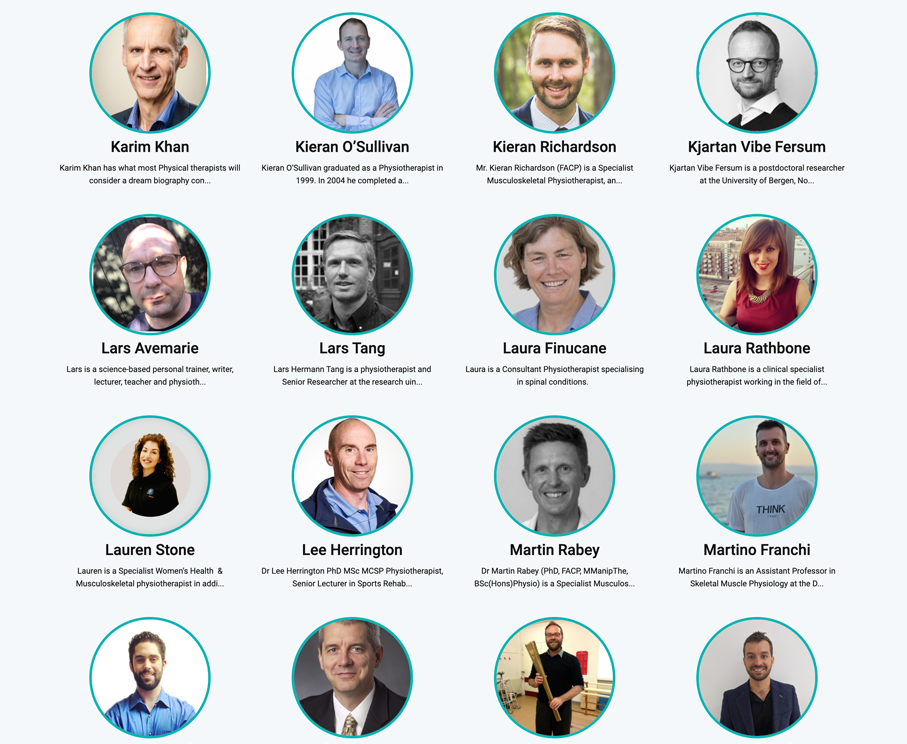 Speakers
Learn from world-class experts in our field, who have done the heavy lifting for you.
They have made high-quality lectures on their topic of expertise and summarized the evidence.
Not only made a summary, but also provided a bridge between the theory and the clinic.
Most lectures are very practical, so you can immediately apply what you have learned in your clinic, the next day.
Subtitles
All the lectures have subtitles in English, Spanish, Portugese, French, Italian, Arabic, German.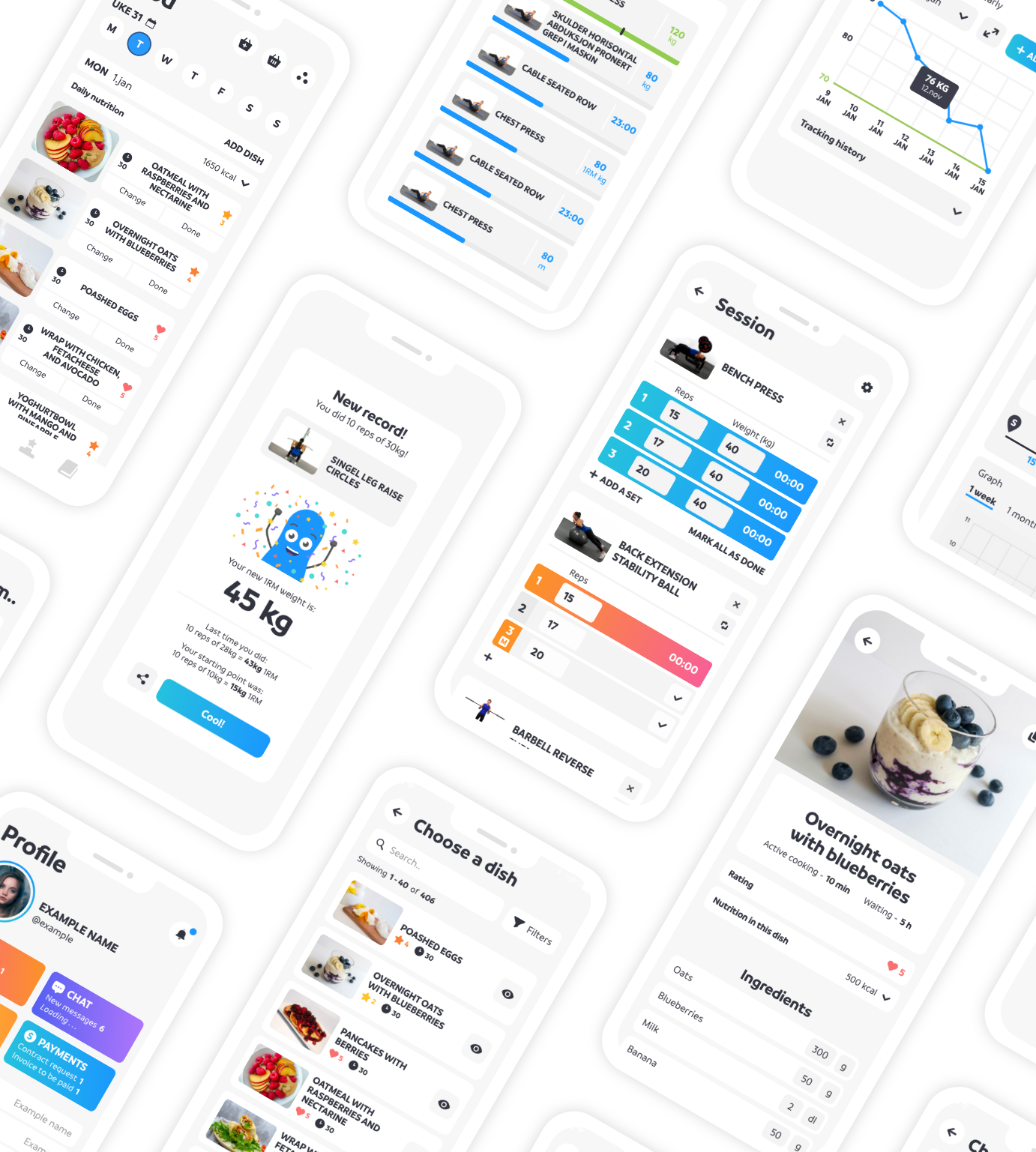 Abel
Get happy patients who actually complete the program you've created
Our app gives you a quick and hassle-free way to create rehabilitation and training programs, and tools for you to follow up closely and get satisfied patients. And the best of all; your work days will be more efficient and you'll be able to take on more patients!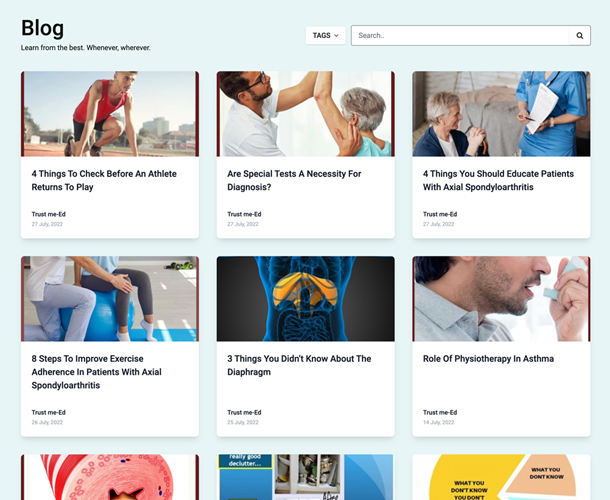 Quality articles for therapists
Check out our free posts on several topics in our blog.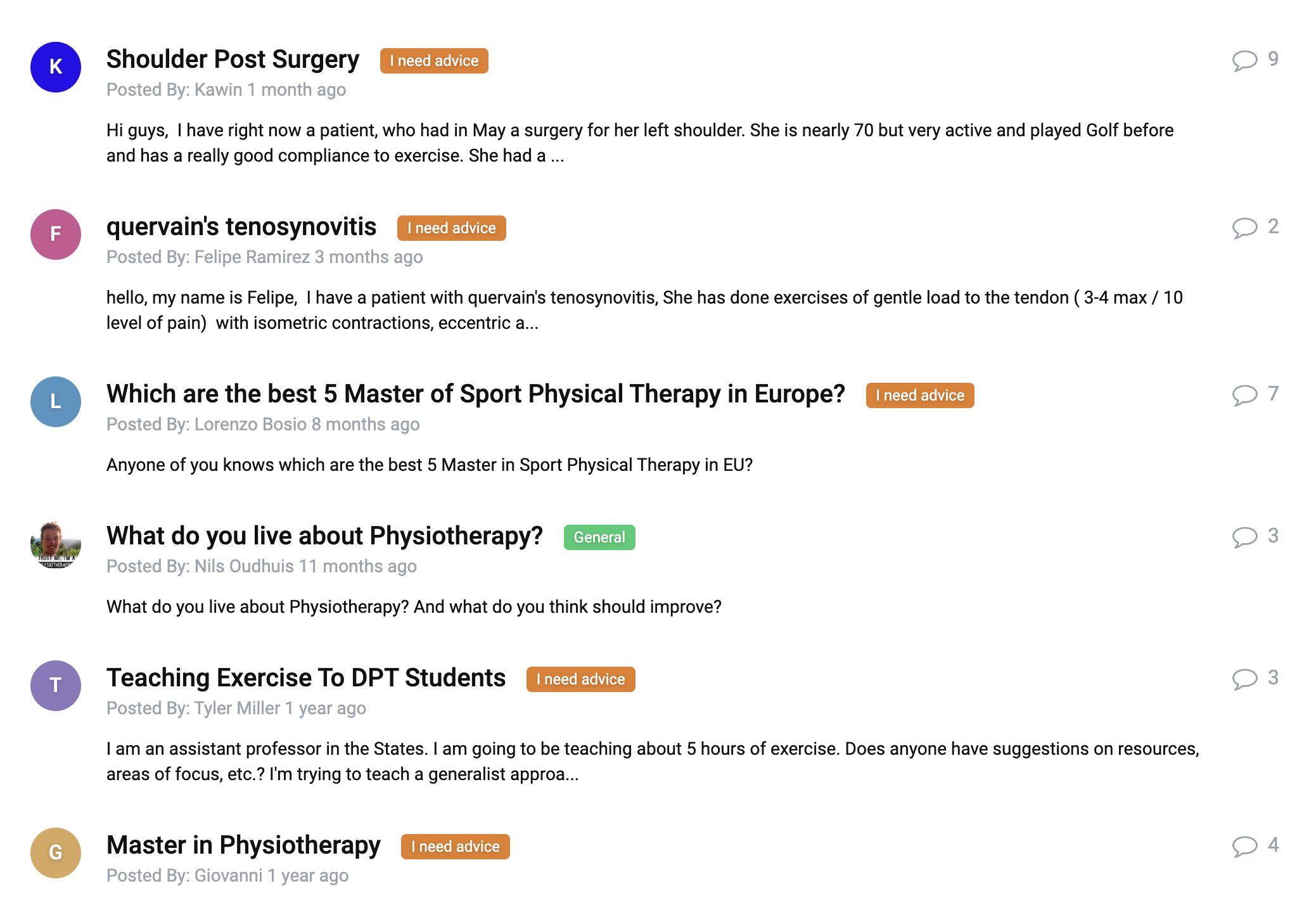 Discussions
You can discuss interesting topics in our discussion forum.
Ask your questions to get support from your peers.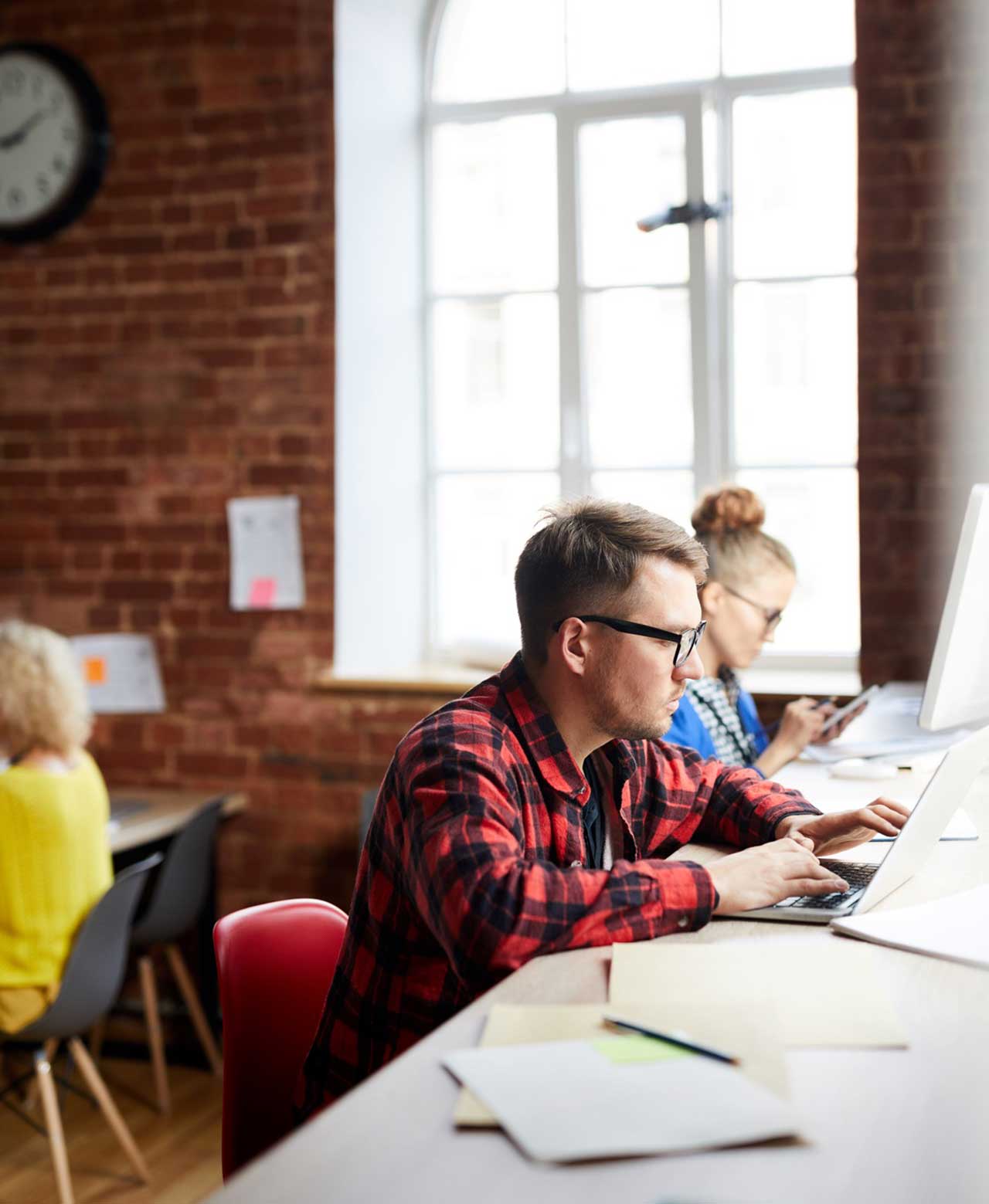 Student discount
Are you a student? Then you can get a great deal if you want to become a TrustMe - Ed member.
Staying up to date and becoming a better therapist
is now very easy as a member of TrustMe - Ed
You can save time and effort, because our international experts have done all the hard work for you.
They have summarized the evidence in very digestible, high quality lectures.
Most lectures have a great mix between theory and practice, so it is easily applicable into your clinic.
You can become a member of TrustMe - Ed today and start your journey to being an expert clinician.