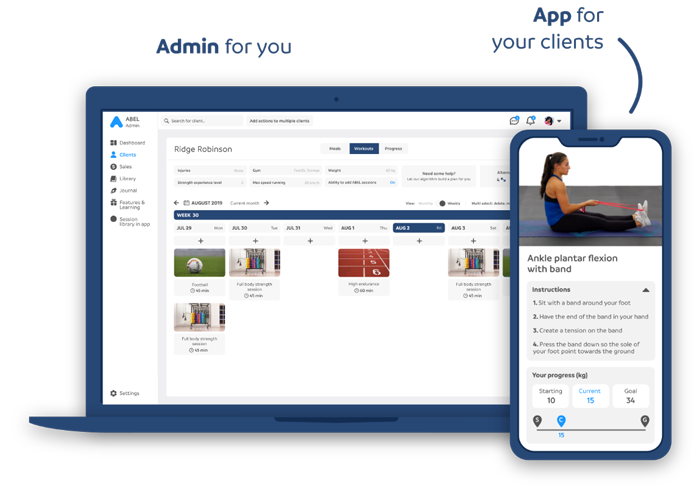 We are proud to present
The new standard of rehab
Make your own or take advantage of our excellent premade programs. Created by carefully selected world-class Physical Therapists with years of hands-on experience under their belts.
Coming soon! Get notified about updates
Why re-invent the wheel when you can have
expert
advice in your pocket?
A few clicks

can give your patient 6 weeks of rehab.

Programs will be individualised to fit your patient by the unique algorithms. Reps, sets and resistance will be adjusted to fit each individual, progressively adjust as they train, and readjusted (automatically) depending on the patients results if it needs to. As a professional you can follow up ALL your patients progress in the admin. The patients can easily use the app for their training, follow their strenght progress, pain decrease in visualised graphs and celebrate every new progress as they follow the rehab program.

Save time and frustration for both therapist and patients. A few clicks and the patient will feel that you are with them through every training!
Coming soon! Get notified about updates
Why you should start using the app today?
Autoadjustable exercise programs
Add programs that adjusts to each clients ability, and keep increasing weights for each session added, all by itself! Choose between the many ABEL programs made for physiotherapists or make your own.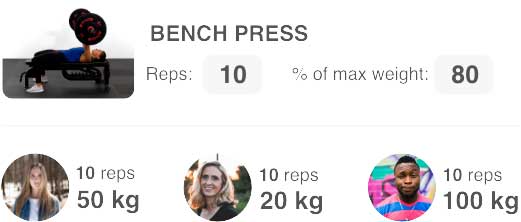 100s of exercises
Choose between 400 ABEL exercises, 125 exercises made specially for physiotherapists or make your own.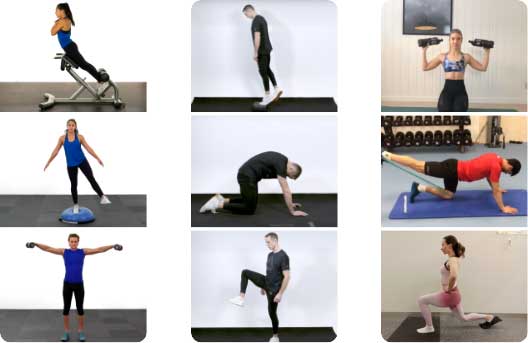 Pain scale survey
Add a pain scale survey to your patients before and after the sessions. See how the pain goes down over time!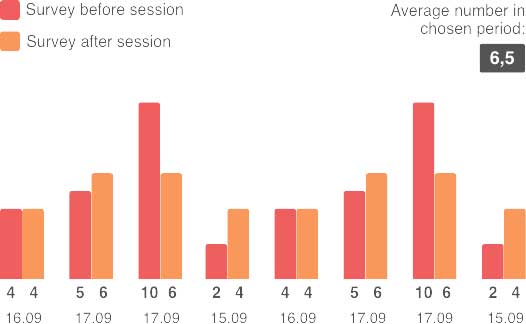 Easy for the patients
The sessions is very easy for the patients to follow with the ABEL app. We have written instructions and video for each exercise. They also see how many sets and reps/weight/time/distance they are going to do, as well as a break countdown between sets.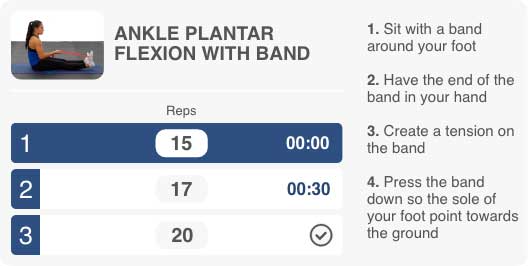 Progress and motivation
You can see the patients progress on each exercise and the pain scale survey. ABEL also helps the patient stay motivated by providing pop ups in the app every time they break a new record on an exercise!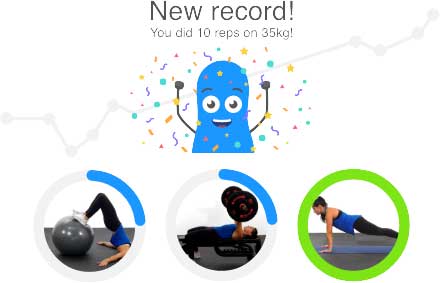 Happy patient,
happy physio
Seeing your clients being abel to do the things they love. That's what we are about.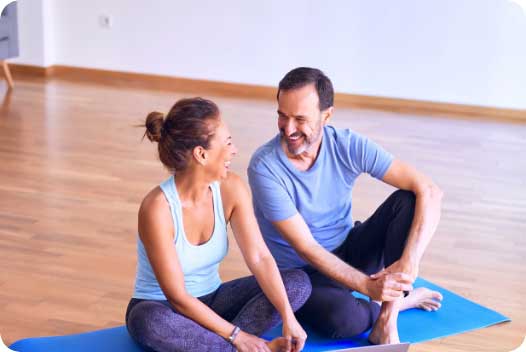 Pricing
You need an active TrustMe - Ed subscription to get access to the app.
First 5 clients for
Free!
Monthly
Annual
(Save about 16%)
Start today!
By clicking the button below, you start your journey towards a more structured, organized and profitable physiotheraphy life. The registration only takes two minutes and does not require credit cards or other payment. What are you waiting for?